(Thriller, 8×50 min.) Bárbara Vázquez, una brillante psicóloga criminalista, renuncia a la policía y comienza a trabajar en Zentral Risk, una compañía de seguros cuyo producto estrella es una póliza con cobertura de secuestro. Su misión es acabar con este tipo de delitos.
Distribuidor: The Mediapro Studio.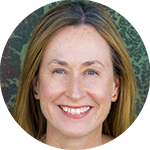 Pitch perfecto: "Maggie Civantos encabeza el reparto de un nuevo thriller de Iván Escobar (Locked Up, The Boat). Una serie que habla de nuestro mundo cada vez más acelerado y de cómo una madre que resuelve un secuestro exprés trata de sobrellevar el trauma de haber sido ella también víctima de este crimen. Tiene muchos ingredientes para una serie densa, pero explosiva".
– Marta Ezpeleta, gerente general, The Mediapro Studio Distribution & International Offices